65TH REUNION
Our 65th Reunion was held on Monday, August 15, 2022 at the Farmstead Country Club in Lafayette. About 40 attended including 28 classmates.
The Reunion Booklet provided to guests is also available as a pdf file which can read online or printed. Click here to read the booklet.
Please check your entry in our Directory and send any updates, additions or corrections to [email protected]. We'll use the email and/or mailing address to contact you for updates or our next reunion.
Our thanks to Ned Ramm, Nancy Hawke Snook and Jon Roe for pulling this reunion together.

The Farmstead
Following is a selection of photos taken at the reunion. Click on each image to enlarge it.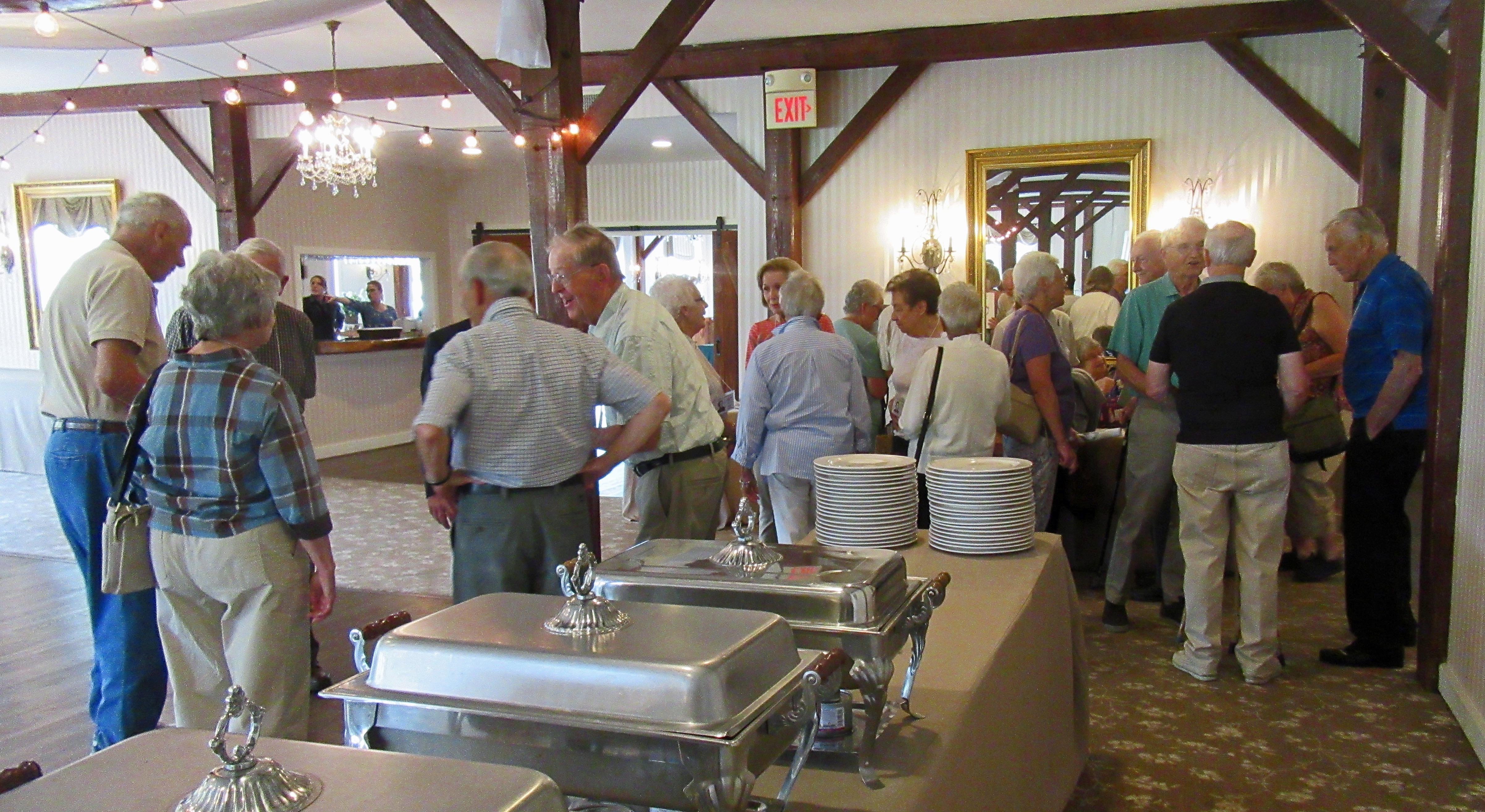 Checking in with Nancy and socializing.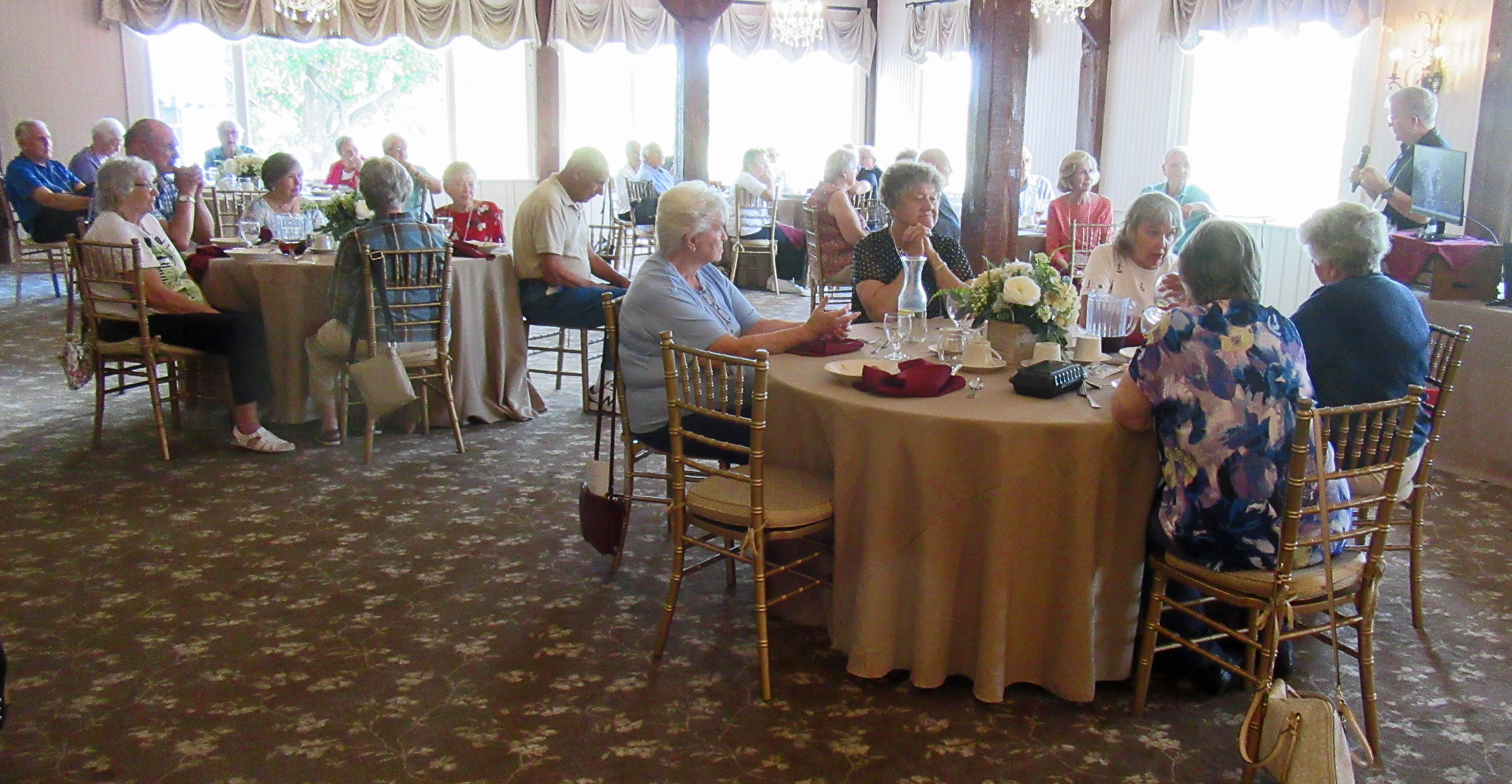 Sitting down to dinner.
| | | |
| --- | --- | --- |
| | | |
| Nancy & Betty talk money. | Maureen, Jeanie & Thom. | Ned at the mic. |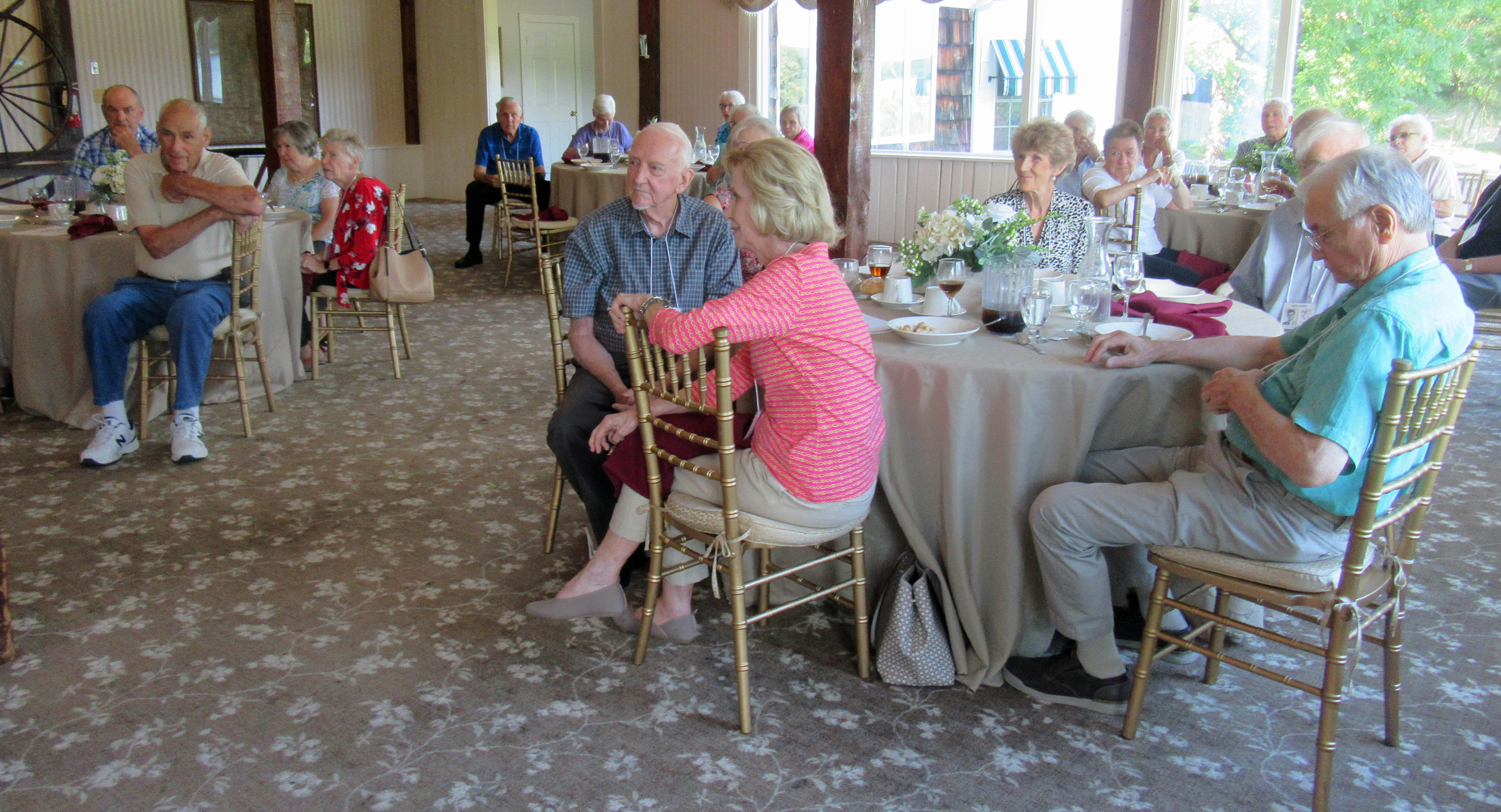 Wrap up, announcements and good byes.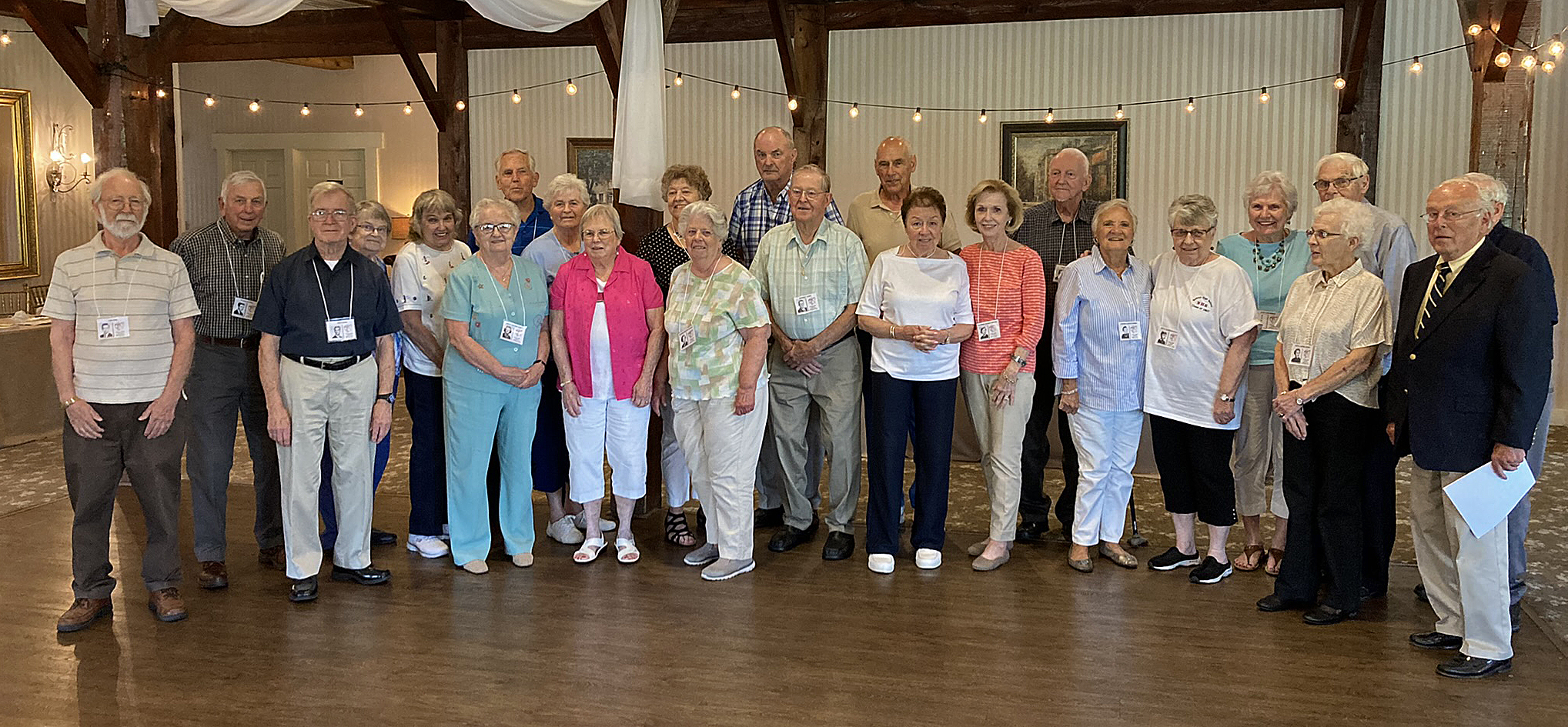 Our 2022 65th Reunion official group photo.
---
Present & Accounted For
The 28 classmates who attended our 65th Reunion:

Ackerson Roth, Betty

Aulicino, Robert

Byrnes O'Neil, Nancy

Coates, Thom

Current, Doug

Gibbins, Roger

Hawke Snook, Nancy

Hill, Jack

Hogan Plevyak, Maureen

Jaeger Ayers, Carol

Lance Power, Audrey

Losey, Russell

Mathews, John

McKeeby Alyce


Ramm, Ned

Richart, Fred

Roe, Jon

Seward Crawn, Ann

Smith, Ron

Smith Van Auken, Lorraine 'Jeanie'

Stamer, Peter

Trinca, Dick

Ulrich Washer, Frances

Utter Kronyak, Kay

Van Tol, Arie

Weaver Posey, Joyce

Westra Strait, Martha

Zweig Lantinga, Cecilia